UD18
In 2018, the Meeting on PhD Design Research in Design returns to the University of Aveiro for its 7th edition, which will take place on the 14th and 15th of June, at the Complex for Communication and Images Sciences (Department of Communication and Art, nº21).
This international conference, promoted and organized by students of the PhD Design Program at UA/UP (University of Aveiro/University of Porto), invites doctoral students, recent-graduates, researchers, teachers and professional from the field of design, or other adjacent areas, to share their investigations, following an anonymous submission and a blind peer-reviewed process of evaluation of their articles. Students front different cycles of studies (high-school, bachelors, masters, post-doc…) as well as academic and non-academic audiences are also welcome to attended.
This year's edition will reflect upon the (in)visibility of design. Nowadays, the artifacts that mediate our relationship with the world, where part of our lives and memories are kept, are becoming increasingly more compact and efficient, sometimes even disappearing and transferring to the cloud.
How do we deal with the dematerialization and suppression of the senses that are inherent to the physicality of things? More and more often the role of design is to give form and function to immaterial objects, designing the interaction between Man and the digital devices upon which his life has become so intrinsically dependent.
At UD18, we will seek to discover and understand the new challanges imposed to the practice and the disciple of Design: benefits and dangers of the technological revolution on mankind (cognitive, social and interpersonal levels) and planet Earth; new production methods and technologies; emerging areas and (in)visible tangencies with other disciplines; territories, cultures and histories that have been forgotten or remain hidden; the erosion of authorship through the widespread, at times even 'promiscuous', dissemination of texts, images and intellectual content all over the internet and social media; the role of the researcher and the (in)visibility of investigations inside and outside the academic world; this represent just a few clues about the themes that this call for papers aims to pursue.
Manuel Estrada
Manuel Estrada created with five colleagues the innovative collective Sidecar in the early 80's, changing his original training in architecture by design and advertising.
He founded his own atelier, Estrada Design, in 1989, conciliating professional practice with the chairmanship of important design organizations: the Ibero-American Design Biennial (bid), the Madrid Designer's Association (di_mad) and the Higher Council for Education of Arts of the Spanish Government.
The studio has worked for clients such as the Cervantes Awards, Alianza Editorial, Fundión Repsol and the El País, designing several book covers for that newspaper.
He has also participated in several conferences and held workshops in several countries.
In 2017, he was awarded the National Design Prize by the Ministry of Economy, Industry and Competitiveness of the Spanish Government.
Nuno Gusmão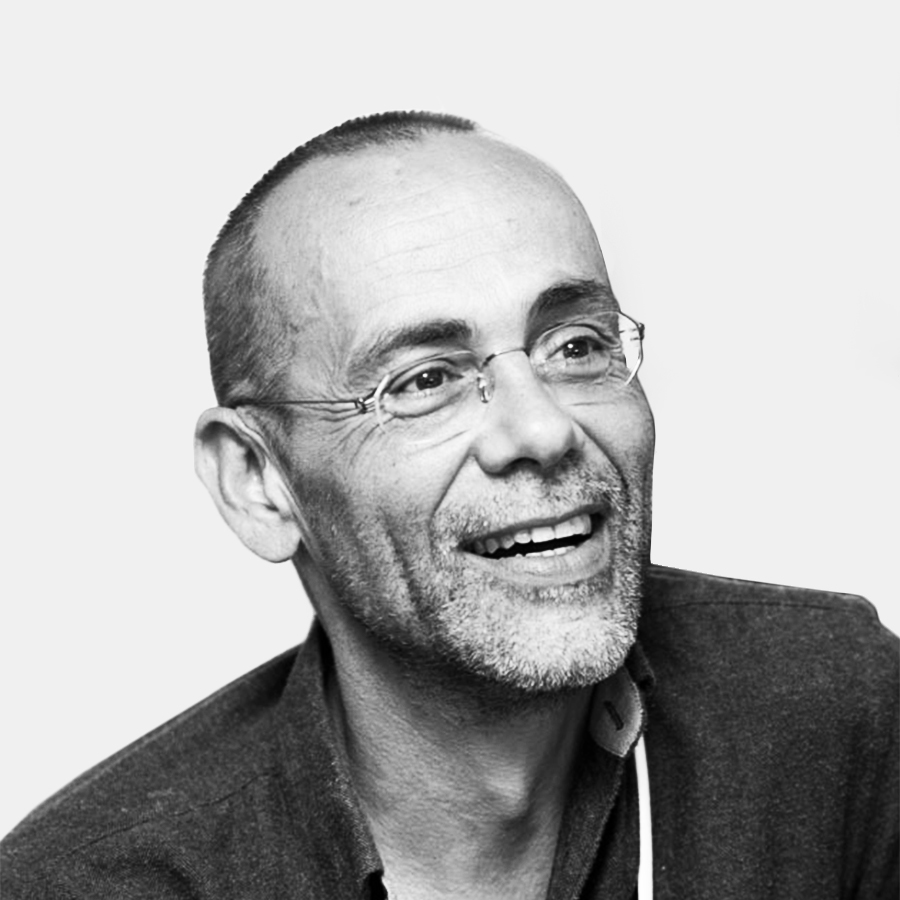 Nuno Gusmão is a founding partner of the P-06 Atelier. Created in 2006, the studio is responsible for several projects of high projection and recognition at national and international level.
They conciliate the communication design with the architecture, museography, signage and systems of orientation, simultaneously summoning the collaboration of diverse specialists.
Museum of Oriente (Lisbon), the City of Football (Oeiras), the Museum of Megalithism (Mora), the Theater and Auditorium of Poitiers (France) are some of the atelier's latest projects, widely published in specialized publications of design and architecture.
The studio has been awarded several national (APOM, Sena da Silva trophy - National Design Awards) and international recognitions (Red Dot, D&AD, AIGA European Design Awards).
Kuno Prey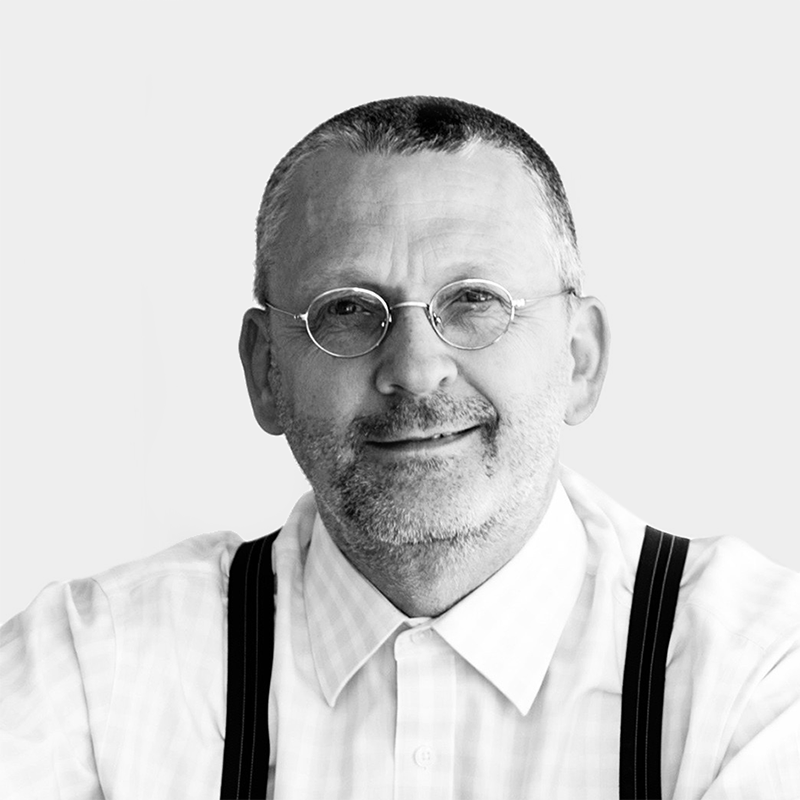 Kuno Prey's natural curiosity led him to experiment with the use of new materials and technologies.
He made a name for himself as design consultant for numerous international companies (such as Alessi, NAVA Milano, Klein & More and Rexite), designing highly successful products that won many international awards.
In 2002 he returned to Italy to found the new Faculty of Design and Art at the Free University of Bolzano/Bozen that, guided by him as dean until 2010, is now rated among the most renown schools in Europe. Starting from October 2010 he has resumed teaching full time and doing research in product design. More info:
Francisco Providência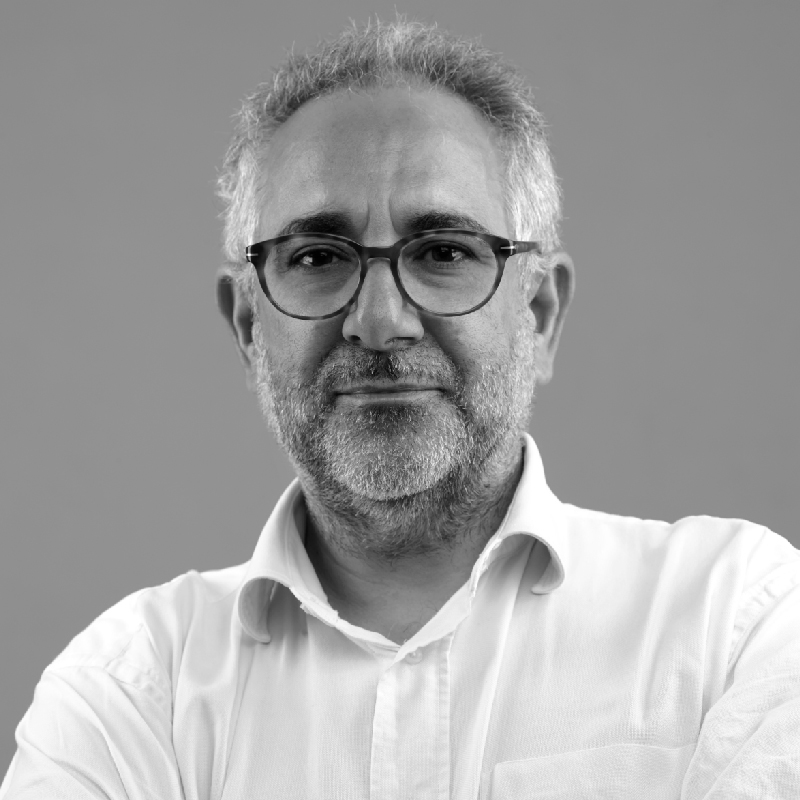 Francisco Providência (1961-) holds a degree in Communication Design by FBAUP, he has taught design and drawing on FBAUP and FAUP (1985-1997) and is Associate Professor at the University of Aveiro, having contributed to the structuring the Design course. He defended a PhD on his own work as designer and author and conducts the PhD Design Program, a joint course from the Aveiro and Porto Universities. He's a co-founder and researcher of ID+ Research Institute for Design, Media and Culture.
He works as a designer in his own office (Providência design) since 1985, where he has dedicated to Design transference in companies and to Museography, transversal domains of interdisciplinarity.
He represents Portugal at the assessor committee of Bienal Iberoamericana de Diseño (BID) since 2007, and he's a member of the advisory board of Porto International Design Biennale (2017). In 2008 he received the Red Dot International Award and, in 1999, he was distinguished by the National Design Awards (CPD).
Joana Quental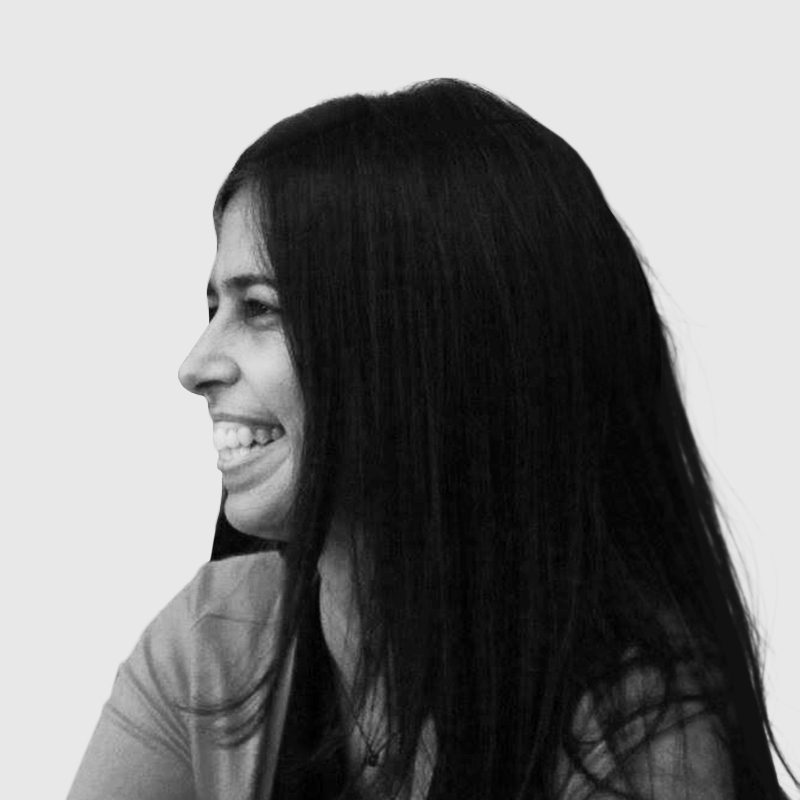 Joana Quental is a designer, illustrator, teacher at the University of Aveiro and responsible for the Doctoral Program in Design. She is a member of ID+ Research Institute for Design, Media and Culture.
She has participated in conferences, seminars and exhibitions. She has a Bachelors degree in Communication Design and a Masters in Multimedia.
She concluded her PhD in 2009, with the thesis "Illustration as process and thought. Authorship and interpretation".
Her main research interest is the literacy for health and the study of visual culture, supervising dissertations and thesis on those areas.
Illustration, as a dominant practice, is nowadays the privileged medium to communicate health to children.
Luís Adriano Oliveira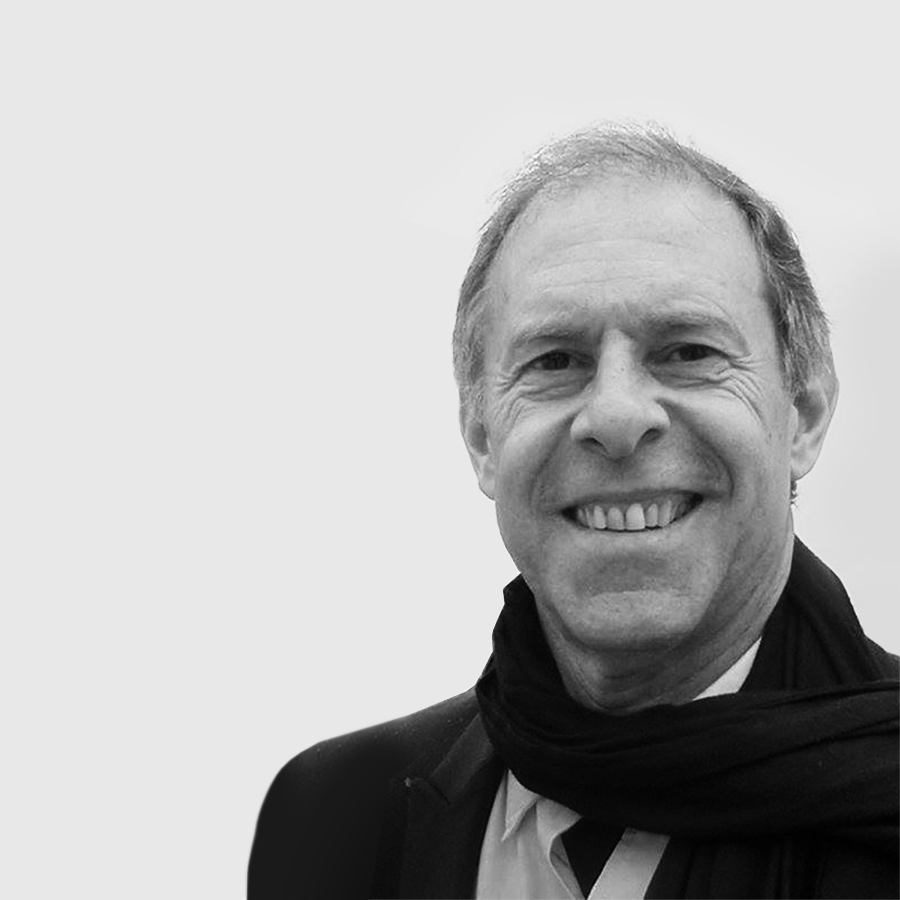 Luís Adriano Oliveira is a Full professor of the Mechanical Engineering Department at the University of Coimbra, where he still teaches pro-bono, following his retirement, in 2014.
Besides his speciality in Fluid Mechanics and other specific themes in the area of Engineering (in which he supervised numerous Masters dissertations and Doctoral thesis), he has published books dedicated to "Ethics and Methodologies in Research: Dissertation and Thesis in Science and Technology" and "Ethics in Scientific Research".
At UD18, he will be responsible for a special talk dedicated to the writing, preparation and public defence of the PhD thesis, which is of the utmost importance for any student currently engaged or soon-to-engage in this cycle of studies. More info.
Susana Barreto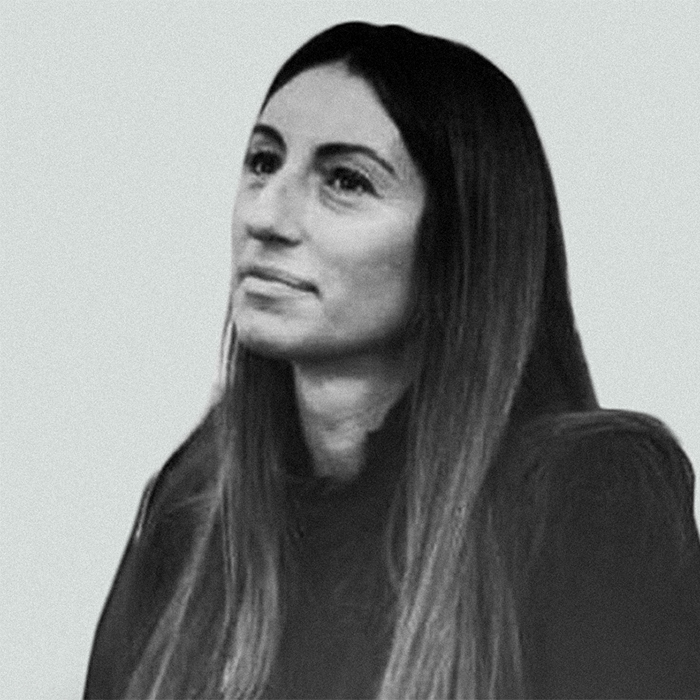 Susana Barreto is a design educator and researcher.
She currently holds a position at the Faculty of Fine Arts, University of Porto where she is a Deputy Course Director of the PhD International Design Programme.
Susana gained her PhD and PostDoc from Central Saint Martins, University of the Arts, London and her research interests converge around the role of culture in graphic communication, cross-cultural design, image globalization, visual methods and design ethics.
As well as undertaking her own individual research, Susana works together with a research team in transdisciplinary design research projects, namely Wisdom Transfer and Anti-Amnesia. More Info
Heitor Alvelos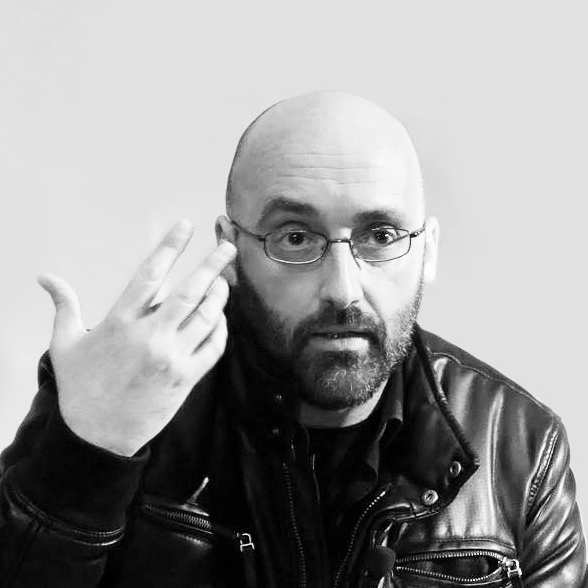 Heitor Alvelos is a PhD Graduate in Design by the Royal College of Art (2003) and Master in Visual Communication by the Art Institute of Chicago (1992).
He's a Teacher in Design and New Media at the University of Porto, having contributed for the strategic implementation of the Investigation in Design course in the Portuguese context as a member of FCT's Scientific Council and Director of ID+ (FBAUP).
He develops I&D in the scope of the UTAustin-Portugal Programme for the Digital Media since 2006 and he's currently its National Director for Outreach. He also runs Futureplaces, medialab for citizenship, since 2008. He is member of the board in several International Councils, including EAD's Executive Board, Ars Electronica's Advisory Board for Digital Communities, and the Advisory Board of "Manobras no Porto" Program.
His research areas include participative media, creative citizenship and cultural criminology.
Day 14
| | |
| --- | --- |
| 08H45 — 09H15 | REGISTO REGISTRATION |
| | |
| 09H15 — 10H00 | SESSÃO DE ABERTURA |
| | OPENING SESSION |
| | PAULO J. FERREIRA (REITOR UA) |
| | RUI RAPOSO (DeCA) |
| | VASCO BRANCO (ID+) |
| | FRANCISCO PROVIDÊNCIA (PDD-UA) |
| | JOANA QUENTAL (PDD-UA) |
| | |
| 10H00 — 11H00 | ORADOR CONVIDADO |
| | KEYNOTE SPEAKER |
| | NUNO GUSMÃO [PT] |
| | (ATELIER P-06) |
| | |
| 11H00 — 11H30 | COFFEE BREAK |
| | |
| 11H30 — 13H00 | SESSÕES PARALELAS (1+2) |
| | PARALLEL SESSIONS (1+2) |
| | |
| 13H00 — 14H30 | ALMOÇO LUNCH |
| | |
| 14H30 — 16H00 | SESSÕES PARALELAS (3+4) |
| | PARALLEL SESSIONS (3+4) |
| | |
| 16H00 — 16H30 | COFFEE BREAK |
| | |
| 16H30 — 17H30 | PALESTRA SPECIAL TALK |
| | LUÍS ADRIANO OLIVEIRA (UC): |
| | PRÁTICAS DE INVESTIGAÇÃO |
| | EM DOUTORAMENTO |
| | PRACTICAL GUIDELINES |
| | IN PHD RESEARCH |
| | |
| 19H00 | COCKTAIL |
Dia 15
09H30 — 10H00

REGISTO REGISTRATION

10H00 — 11H00

ORADOR CONVIDADO

KEYNOTE SPEAKER

MANUEL ESTRADA [ES]

(BID, ESTRADA DESIGN)

11H00 — 11H30

COFFEE BREAK

11H30 — 13H00

SESSÕES PARALELAS (5+6)

PARALLEL SESSIONS (5+6)

13H00 — 14H30

ALMOÇO LUNCH

14H30 — 15H30

ORADOR CONVIDADO

KEYNOTE SPEAKER

KUNO PREY [IT]

(UNIVERSIDADE LIVRE DE / FREE
UNIVERSITY OF BOZEN-BOLZANO)

15H30 — 16H00

COFFEE BREAK

16H00 — 17H30

SESSÕES PARALELAS (7+8)

PARALLEL SESSIONS (7+8)

17H30 — 18H00

SESSÃO DE ENCERRAMENTO

CLOSING SESSION

HEITOR ALVELOS
(PDD-FBAUP)

SUSANA BARRETO
(PDD-FBAUP)

FRANCISCO PROVIDÊNCIA (PDD-UA)

JOANA QUENTAL (PDD-UA)
IMPORTANT DATES
CALL FOR PAPERS
until May 13, 2018
NOTIFICATION OF ACCEPTANCE
until 31 May
REGISTRATION OF AUTHOR OF ARTICLE WITH PAYMENT
until June 5, 2018
UD18 CONFERENCE
14 and 15 JUNE 2018
The submission of article must be done through the EasyChair conference platform, following the link below:
http://easychair.org/conferences/?conf=ud18
The Scientific Commission will evaluate all submitted papers in a system of double blind peer-review. Accepted papers will be invited to be part of the conference panels and presented as an oral communication (10 minutes approximately).
Presented papers will then be featured in the conference proceedings book (digital format), with its own ISBN, available for free following the event, on a date to be established by the Organizing committee.
Only papers presented at the conference will be included in the book of abstracts and conference proceedings.
On EasyChair each proposal should be submitted by filling the following information:
Title of the Paper (ING);

Abstract up to 300 words (ING);

Up to 5 keywords (ING);

Selection of one submission areas (the Organizing Committee might change the submission area of a paper, if considered suitted).
And then attaching the paper in Word format (.doc/.docx) following a template can be download directly from the website here.
Full article up to 3000 words (title, abstract and keywords not included);

Bibliographic references following the APA style.
At this first stage, the papers (submitted in Word) must not feature any sort of identification of its author(s), as it will result in exclusion from the conference.
A. EMOTION
Projects and investigations that seek to explore how design can mediate, anticipate and induce behaviours and emotions in the relationship between Man and the heterogeny of artifacts, experiences and configurations.
B.

INFORMATION
Projects and investigations within the realm of communication design, branding and identity, infographics, representation and visualization of knowledge.
C. MEMORY
Projects and investigations in the fields of design history and theory, museology and museography, design for the preservation of material and immaterial heritage, visual anthropology
D. EXPERIENCE
Projects and investigations focused on the design of human experience and interaction with products, digital systems and services (such as commerce, health, transportation, telecommunications, among others).
E. TERRITORY
Projects and investigations oriented towards the promotion and valorisation of the territory trough strategies in which design plays a key role.
F. SUSTAINABILITY
Projects and investigations that promote a development grounded on the principles of social, economic and ecologic sustainability.
G. INDUSTRY
Projects and investigations based on the new practices in industry 4.0, new materials and technologies of production and prototyping, automation of systems.
H. REFLECTION
Projects and investigations taking place in the fields of meta-design, design-thinking, theory vs practice, investigation based or lead by practice.
I. EMERGING
Projetos e investigações where design intervenes with a pioneer, unexpected and/or provocative character.
.
.
.
.
.
.
.
.
.
.
.
.
.
.
.
.
.
.
.
.
.
.
.
.
REGISTRATION
| | | |
| --- | --- | --- |
| Phases | Submission period | Notification of acceptance |
| 3rd phase | 01 to 13 May | 31 May |
PRICE TABLE
| | | |
| --- | --- | --- |
| Participants | Registration until 30 april early-bird | Registration until 5 june |
| Paper author | 45€ | 70€ |
| General public | 30€ | 45€ |
| Bachelor/master students | 15€ | 25€ |
Note: Early-bird prices will be maintained for authors that submitted articles before 1 May, that are still awaiting a review of the scientific committee.
REGISTRATION
In order to attend UD18 it's necessary to fill in a complete registration form, available at the conference website by following the link: goo.gl/cKDkUc
Registration is only concluded after filling in all the information, and it's mandatory to attach a document that proves a payment (money transfer) has been made to the University of Aveiro following these specifications:
Account owner: Universidade de Aveiro
Departamento de Comunicação e Arte
Bank: Caixa Geral de Depósitos
Bank adress: Campus Universitário, 3810-193 Aveiro
Country: Portugal
Account number: 0035 0836 00002048930 05
IBAN: PT50 0035 0836 00002048930 05
BIC SWIFT: CGDIPTPL
Transfer discription: UD18_participant's name

ATTENTION!
Registration in UD18 is only final after a confirmation e-mail is sent by the Organizing Committee.
Alice Semedo
Faculdade de Letras da Universidade do Porto
Álvaro Sousa
Universidade de Aveiro, ID+
Ana Rita Coelho
Instituto Politécnico de Porto, ESAMD
Ana Veloso
Universidade de Aveiro, DigiMedia
Antonio Valente
Universidade de Aveiro, ID+
Benedita Camacho
Universidade de Aveiro, ID+
Bernardo Providência
Universidade do Minho
Cláudia Albino
Universidade de Aveiro, ID+
Cristiana Serejo
Instituto Politécnico do Cávado e do Ave, ID+
Daniel Raposo
Instituto Politécnico de Castelo Branco
Dirk Loyens
ESAD Matosinhos, IDEA
Eduardo Corte-Real
IADE
Eduardo Noronha
Universidade de Aveiro, ID+
Emília Duarte
IADE, Universidade Europeia
Fabio Feltrin
Universidade Federal da Fronteira Sul
Fátima Pombo
Universidade de Aveiro, ID+
Fernando Moreira da Silva
Faculdade de Belas Artes da Universidade de Lisboa
Francisco Peixoto Alves
Universidade Lusíada Norte
Francisco Providência
Universidade de Aveiro, ID+
Gonçalo Furtado
Universidade do Porto
Gonçalo Gomes
Universidade de Aveiro, ID+
Graça Magalhães
Universidade de Aveiro, ID+
Heitor Alvelos
Universidade do Porto, ID+
Helena Barbosa
Universidade de Aveiro, ID+
Inês Guedes de Oliveira
Universidade de Aveiro, ID+
Joana Cunha
Universidade do Minho
Joana Quental
Universidade de Aveiro, ID+
João Mota
Universidade de Aveiro, ID+
Jorge Brandão Pereira
Instituto Politécnico do Cávado e do Ave, ID+
Jorge dos Reis
Faculdade de Belas Artes da Universidade de Lisboa
Júlio Dolbeth
Universidade do Porto, ID+
Katja Tschimmel
ESAD Matosinhos, ID+, Mindshake
Lígia Lopes
Universidade do Minho
Luis Carlos Paschoarelli
Universidade Estadual Paulista
Luís Ferreira
Universidade de Aveiro, ID+
Luísa Ribas
Universidade de Lisboa, ID+
Maria João Felix
Instituto Politécnico do Cávado e do Ave, ID+
Mário Vairinhos
Universidade de Aveiro, DigiMedia
Nara Cristina Santos
Universidade Federal de Santa Maria
Nuno Dias
Universidade de Aveiro, ID+
Nuno Duarte Martins
Instituto Politécnico do Cávado e do Ave, ID+
Paula Tavares
Instituto Politécncio do Cávado e do Ave, ID+
Paulo Maldonado
Faculdade de Arquitectura Universidade Técnica de Lisboa
Pedro Beça
Universidade de Aveiro, DigiMedia
Pedro C. Almeida
Universidade de Aveiro, ID+
Priscila Farias
Universidade de São Paulo
Raul Cunca
Faculdade de Belas Artes da Universidade de Lisboa
Rafaela Norogrando
Universidade da Beira Interior, ID+
Renato Bispo
ESAD CR - Instituto Politécnico de Leiria
Rita Almendra
Universidade de Lisboa
Rita Filipe
Faculdad de Arquitectura da UTL
Rui Costa
Universidade de Aveiro, ID+
Rui Miguel
Universidade da Beira Interior
Sandra Antunes
Instituto Politécnico de Viseu, ID +
Susana Barreto
Universidade do Porto, ID+
Teresa Franqueira
Universidade de Aveiro, ID+
Vasco Branco
Universidade de Aveiro, ID+
Vítor Quelhas
Instituto Politécnico de Porto, ID+
Francisco Providência
Joana Quental
Igor Ramos
José Miguel Cardoso
Lígia Afreixo
Liliana Neves
Pierre Oskam
Raquel Gomes
Rita Cruz
Valéria Boelter
Yago W. Rodrigues
LOCATION AND CONTACTS
CCCI – Centro das Ciências de Comunicação e Informação
Universidade de Aveiro
Campus Universitário de Santiago
3810-132 Aveiro
Portugal
Email: ud18conference@gmail.com
Facebook: UD18
How to get to the center of Porto?
It is possible to catch a cab from the airport to the Campanhã train station, with a 15 min. (approximately) journey and an estimated cost of 20,00€. In Porto Uber is also available. There's a subway station (on the ground-level) with departures every 30-minutes: journeys to the center of Porto last about 45 minutes a cost an estimated 2,00€. Info: Metro do Porto
How to go from downtown Porto to Aveiro?
By train: Trains between the Campanhã train station and Aveiro are frequent. You can catch different types of trains: Alfa-Pendular (the fastest, 20 min. ride, 15,00€-20,00€); Intercities (fast, 30 min., 10,00€-15,00€); and Urban (the cheapest, 50/60 min. ride, 3,50€). Info: Comboios de Portugal
By car: Take the highway A1 in direction to Lisbon, or the highway A29 in direction to Aveiro. The ride takes about 50 minutes (78km) and toll costs around 5,00€.
How to go from Lisbon to Aveiro?
By train: From the Lisbon Aiport you can take the subway (red line) or a taxi to the Gare do Orient train station. There are regular trains leaving Gare to Oriente to Aveiro: Alfa-Pendular (25,00€-40,00€) and Intercities (20,00€-30,00€), the journey time is more or less the same, but Alfa-Pendular is a little faster and more comfortable.
By car: Take the highway A1 in direction to Porto (254 km, approximately, two and a half hour ride). Take the exist towards Aveiro Sul ("Aveiro South", exit 15). Aveiro is 10 minutes away, following the N235 route.
How to get to the conference venue once you're in Aveiro?
From the Aveiro train station to the University campus it's a 30 minutes walk. There are buses leaving the train station with regularity (the bus-stop is right near the station) and taxis which cost about 5,00€ for a 5 minute drive, depending on traffic. By car, as soon as you enter Aveiro directions to the university campus are signaled in transit plates. Once you arrive on campus, you should look for department 40: CCCI (Complex of Communication and Image Sciences).